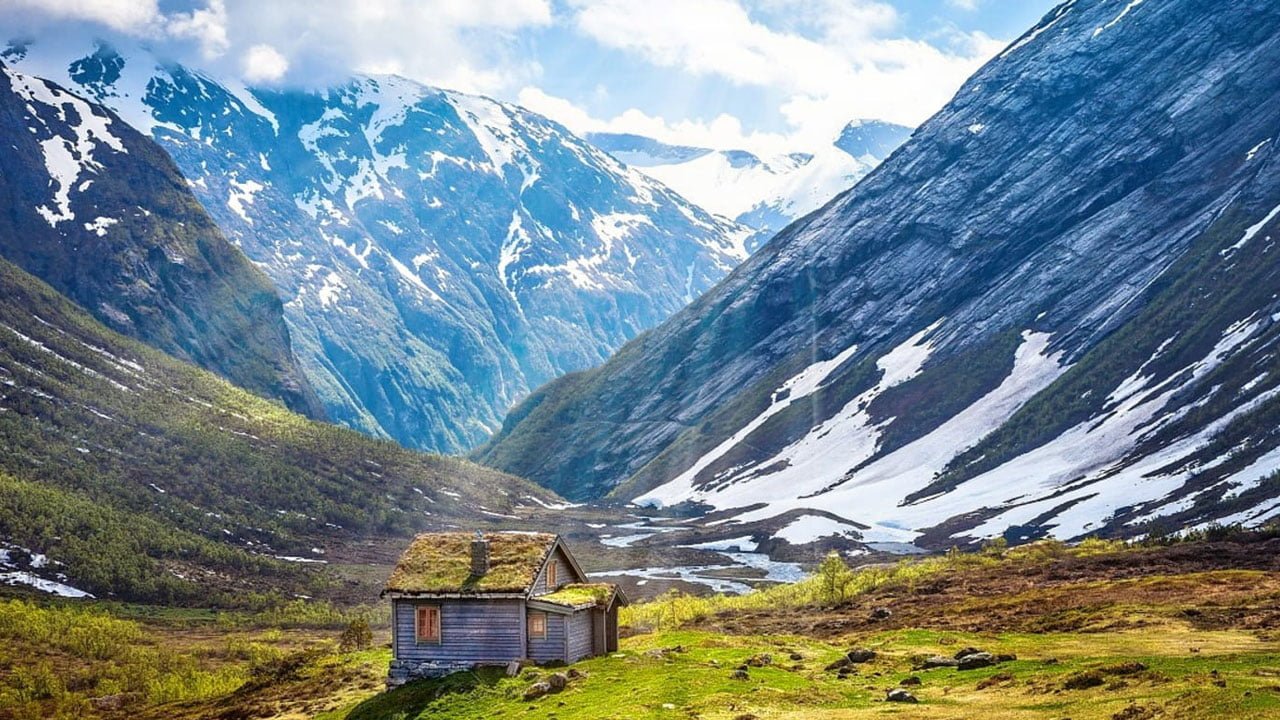 13 Sep

Himachal Pradesh

Capital: Shimla
Location: Northern India
Language: Hindi, Punjabi, Pahari, Kanashi
Best Time to Visit Himachal Pradesh: April to October and December to January
Major Towns: Shimla, Manali, Dharamsala, MacLeod Ganj, Spiti, Dalhousie, Solan, Pathankot, Kasauli, Mandi, Nahan, Nalagarh, Una, Pragpur, Jawalaji, Palampur, Bhagsu, Sarahan, Rampur

What to See in Himachal Pradesh: Religious places, fairs and festivals, apple farms, colonial mansions, cricket ground, museums, monasteries, royal palaces.

A land of splendid mountains, a pristine place which feeds and provides solace to the mind and soul, a pious land which is associated with the supernatural, an enigma of a place which attracts people from every nook and corner of the world- It's incredible, it's beautiful, its enchanting- It's Himachal!

Himachal Pradesh is a magical place where the sun sets in paradise. Reorganized as the 18th Indian state in 1971, Himachal is located on the north-western region of the Himalaya. Himachal is landlocked between Jammu and Kashmir to the north, Tibetan plateau to the west, and Punjab to the east; the state stands apart in terms of its sheer topographic diversity and breathtaking pristine natural beauty. It is said that the land possesses such magnetism that it attracts nature lovers and voyagers from not only India but across the globe.

Himachal possesses a unique charisma! Truly a traveller's paradise, Himachal has everything which can fascinate a tourist. Mighty snow peaks, deep gorges, lush green and golden valleys, flower filled meadows, misty woods, fast flowing icy rivers, glaciers, gushing water streams, steep waterfalls, enchanting lakes, rippling streams are a few manifestations of its unparallel beauty.

McLeodGanj in Himachal Pradesh is the abode of the 14th Dalai Lama, Tenzin Gyatso. The diverse side of the state is easily evident from its cities and the stories associated with them. If the stories about Malana can spellbind the tourist then the barren terrain of Lahaul & Spiti can set them in heaven. On one side there are the picturesque valleys of Kullu, Kinnaur and Kangra then on the other side there are scenic cliff-hangings, dangerous roads of Kinnaur. While one can see riots of culture and colour in Dharamsala and McLeod Ganj, then there are colonial hamlets in Dalhousie.

Himachal has plenty to offer the tourists who are looking for local handicrafts to take home. Stroll around the markets or mall roads and purchase Tibetan carpets and handicrafts, shawls, preserves and pickles, toys, wooden articles, semi precious jewellery and baskets.

A tour to Himachal, which is set amidst the lush green carpet of manicured tress with 360 degree view of Himalaya, is always relaxing and rejuvenating. Some of the best places to visit in Himachal Pradesh are Shimla, Narkanda, Chail, Tattapani, Kasauli, Naldehra, Barog, Solan, Kullu, Manali, Naggar, Manikaran, Mandi, Joginder Nagar, Keylong, Chamba, Kangra, and Nahan.

House of Worship- Temples, Monasteries, Churches and GurudwaraHimachal is referred as the "Dev-Bhoomi" which means the "abode of God." The land is pious and is associated with such supernatural power that attracts people of every religion, cast and creed. One can say that Himachal is the smaller and diversified version of India.

From Hinduism to Christianity to Sikhism, each and every religion is adored and respected in Himachal. This is the place which is an abode to the 7 incarnations of Goddess Durga namely Mata Chamunda Devi, Mata Jwala Ji, Maa Kangra Devi, Maa Chintpurni Devi / Mata Chhinnamastika Dham, Mata Naina Devi, Mata Mansa Devi, and Mata Kalika Devi. The culture and beliefs of people are colourful and diversified. People like to take a holy dip in the sulphur hot water of Manikaran Gurdwara because the prevailing belief is it will relieve them from all types of skin diseases. According to the Sikhs, during the third Udasi, Guru Nanak Dev ji visited the Gurdwara in 1574 with his disciples Bhai Bala & Bhai Mardana.

Be it religious followers, history buffs or experience seekers, the churches of Shimla are a visual retreat for everyone! To name a few, Christ Church in Shimla, St John Church in Dalhousie, and St John in the wilderness church in Dharamshala are the sacred and known places to worship in Himalaya. Buddhism is thriving in Dharamshala after the Indian government allowed Tibetan Buddhist exiles to settle in India in 1959. Himachal Pradesh is home to His Holiness the Dalai Lama. One can see some of the most serene and pious monasteries' in Spiti, Dharamshala, Kangra Valley, Lahaul and Kaza.

Shimmering LakesThe beauty of Himachal is not all about snow-capped mountains, lofty hills, dense foliages, lush green valleys, luscious forest but also about serene and shimmering lakes. Himachal Pradesh is home to some of the quintessential lakes where you can do boating, fishing and many other fascinating things. Renuka Lake, Rewalsar Lake, Prashar Lake in Mandi, Suraj Tal Lake in Lahaul Spiti are some of the famous lakes in Himachal. These lakes are major tourist attraction of Himachal; they are located high above in the mountains and offer a panoramic view of the Great Himalaya.

Historical HeritagesNumerous forts, palaces, temples, monasteries and residences of historical and cultural prominence are found all over the state of Himachal. Surrounded by countryside and hills, Himachal is home to many heritage sites. Some important places within reach of or that are easily accessible from the main holiday stations are – Padam Palace in Rampur, Rang Mahal in Chamba, Jandrighat Palace in Dalhousie, Bahadurpur Fort in Bilaspur, Kangra Fort in Kangra, etc.

Fairs, Festivals and Cultural ExtravaganzaEvery celebration in Himachal Pradesh is no less than a grand extravaganza! Around 2000 gods and goddesses are worshipped in Himachal and numerous festivals are celebrated in their honour. Some of the most interesting festivals and fairs celebrated in Himachal are Phulaich/Flaich, Dussehra, Navratras, Rakhi, Chrewal, Lavi Fair, Minjar Mela, Winter Carnival, etc. Dance forms in Himachal Pradesh are varied, integrated and complicated. The most popular dances of the state are Rakshasa (demon), Kayang, Chham Dance, Chhank Chham, Bakayang, the Bnayangchu, the Jataru Kayang, Chohara, Shand and Shabu, etc.

Flora and Fauna in Himachal Pradesh:Himachal Pradesh is located on the foothills of the Great Himalaya. Spread over an extensive area of 55,000 sq km, Himachal is home to the many rare and endangered animal species. There are two major national parks and sanctuaries in Himachal Pradesh. In these national parks, there are around 1200 bird and 359 animal species, including several reeds of pheasant, snow leopard (State animal), ghoral, musk deer, Western Tragopan and many more. Great Himalayan National Park in Kullu, one of the most prominent national parks, was acknowledged as a UNESCO world heritage site in 2014.

Himachal is said to be the fruit bowl of the country. Meadows and pastures are also seen clinging to steep slopes. During the winter season, the terrains of the hills bloom with wild flowers, carnations, marigolds, roses, chrysanthemums, tulips and lilies.

Adventure Activities & Sports in Himachal:Right from the icy delights of Rohtang Pass to the challenging trekking in Bara Bhangal, Borasu Pass and Chanderkhani pass, there are several places to visit for nature lovers and thrill seekers in Himachal Pradesh. Right from trekking to Zorbing to Paragliding, Himachal Pradesh is a paradise for the adventure junkies. The state has ample number of options that offer the desired adrenaline kicks to the adventure junkies.

Bestowed with towering peaks, mountains, fascinating rivers, challenging terrains and other natural marvels, Himachal Pradesh is the base camp for the adventure seekers from across the world. Diverse landscape and difficult terrains are a treat for the adventure lovers as they offer the perfect atmosphere for trekking, mountaineering, skiing, hiking, Heli-skiing, and ice skating. If the tourists are new to skiing then they can join instructional courses offered by Himachal Pradesh tourism. One can enjoy thrilling aquatic activities like water rafting on the river Beas. Other famous sports which are practiced in Himachal Pradesh are archery, paragliding, hang gliding, camping, mountain-cycling, etc.

Himachal Pradesh is all about epic journeys and sublime experiences. So forget the chaos of city traffic, pollution, and experience Himachal Pradesh in a fresh way.

Interesting facts about Himachal Pradesh
Shimla is home to South Asia's only natural ice skating rink.
Malana in Himachal Pradesh, is considered as the oldest democracy in the world. Since the inception of their judiciary system, there have been hardly any changes.
In Himachal, there is a famous train route between Kalka and Shimla. The route is reorganized as a world heritage site and is recognized as the "most authentic mountain railways in the world" by the UNESCO. The railway route crosses 864 bridges, 102 long tunnels and across 20 stations.
The cricket stadium in Chail is reorganized as the highest cricket ground in the world. The cricket ground was built by the Maharaja of Patiala, Bhupinder Singh in 1893. The ground is located at an altitude of 2,444 m above sea level.